Who Are We
We are the eLearning team. We provide ICT services to the public and private sector across the East Midlands and East of England. Craig Wilkie is the founder and owner of the eLearning team.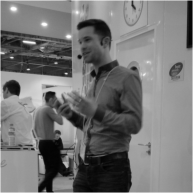 Service Portfolio
We provide IT project management, application development, support and consultancy services.
Websites
eLearning team partners with CODA Education; experts in the creation of engaging websites for schools, colleges and Universities.
CODA's multi-skilled team design and build visually stunning websites that are easy for staff, pupils and families to use. All websites are fully responsive, so they work on mobiles, tablets and modern browsers. And they're OFSTED compliant, containing all the information you'll need in preparation for inspections.
Now more than ever, parents, students and staff are looking to the school website for news, resources and information. Let CODA Education and eLearning team craft a website for you. To find out more, check out our portfolio of work and enquire about pricing, access the CODA Education website.